Health Insurance
THE ILLINOIS HEALTH INSURANCE MARKETPLACE IS NOW OPEN!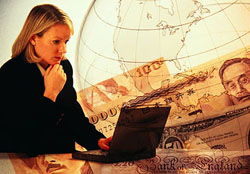 Starting Jan. 1, 2014, millions of Illinois residents can benefit from the new Illinois Health Insurance Marketplace. In addition, tax credits are available for those who qualify. We will guide you through all of your options and help you find the best plan for you and your family.
Contact Us If:
You are self employed
Your employer offers no group coverage
You have been denied health insurance in the past due to pre-existing conditions
Your spouse and family's premiums are too high through your employer plan
Your current health insurance premiums are high in relation to the benefits provided
You want to see if you qualify for new tax credits to offset premiums


"Securities and Investment Advisory services offered through Woodbury Financial Services, Inc., Member FINRA/SIPC. Compass Advisory Group and Woodbury Financial Services Inc are not affiliated entities. This communication is strictly intended for individuals residing in the states of Illinois. No offers may be made or accepted from any resident outside the specific state(s) referenced."